Welcome to the Land of Entrepreneurs!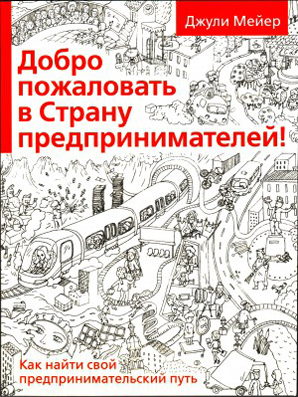 In the preface to the book written by the Association President, he writes: "…Julie's approach touched me deeply. She explains that entrepreneurial business is the quality living in all of us. And it is entirely in our power to decide whether to use it or not …In order to make up your mind and to make the only right decision on joining the Land of Entrepreneurs, you can use a very simple technique – just read its manifesto. If you agree, then you are very easy to become a citizen of this country". Julie Meyer is the President and CEO of Ariadne Capital, a British company that offers an alternative model of financing entrepreneurial endeavors ("Entrepreneurs support entrepreneurs"). The company Ernst & Young has named Julie Meyer "The Entrepreneur of the Year"; she enters the list of 30 most influential women in Europe.
Irina Bondarenko was the project manager on translation and preparation of the book for publication.