"Family Business Succession: the Final Test for Greatness"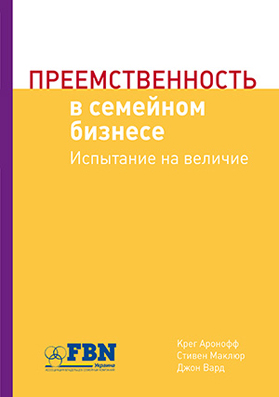 Craig Aronoff, Steve McClure, John Ward
Apart from the fact that John Ward is a world-known guru in the matters of family business and the author of many books on management and ownership of family companies, he is, above all, a remarkable person, a wonderful teacher and a cheerful companion.
I met John in 2003 in Lausanne at the 6-day course "Managing the family-owned company." Then I did not even know how much I would be interested in this topic. But the talent of John Ward drew me to that area for a long time. I did another three courses each time discovering always new facets of his talent.
Being the son of a priest, John certainly inherited from the father his talent as a speaker. But in a science called "family business", John  is a revolutionary. Having set about the researches in that field in the early '90s, he created the edifice from odd random facts. Three basic circles of a family business represent its cornerstones, namely Family, Management and Ownership. For each of them. he created a managerial system that keeps the entire system of family business in balance and harmony. This are: Family Council for the Family, Committee of Directors for Management and Regular Meeting of Owners for Ownership.
John has written several books on each of these points. The book you hold in your hands is unique in its way. There is no greater challenge for the owner, all the more so for the founder of the family business, than upbringing of a competent successor. And there is no more difficult mission for the heir, than to outperform the parents in the family business.
I am sure that you will find a fascinating journey into the family business world. This book will add another line to your knowledge about the basics of this remarkable form of ownership, to carry which through the ages is the dream of any entrepreneur that considers his business as a child, and appertains to his children as to the most important investment.
President of the Association
of Family Companies' Owners  in Ukraine
Burda V.B.