How to avoid pitfalls by family business transfer
29.12.2016
Dear owners, I would offer an example of one of the most successful Indian companies, the Tata Group, in order to gain insight into the intricacies of the family business transfer.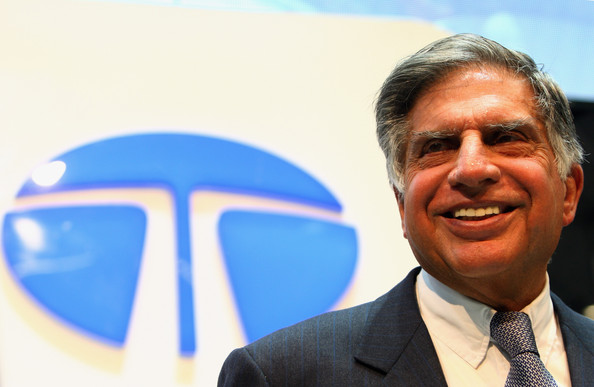 First, a little history. The company Tata Group is a private Indian conglomerate with a turnover of 103 billion dollars and the total assets of over 120 billion. The company was founded 148 years ago, and has gone through five presidents. The most famous of those was the fifth one – Ratan Tata.
This is a person who lifted the company up to the heavens having increased the turnover in 40 times and in 50 times – the income of the holding. The Rattan's awards cover a full printer's sheet typed in small font. He is not only a great businessman, but also an honorary professor at the London School of Economics and the other prestigious universities. It was during Ratan, when Tata acquired Range Rover with Jaguar, Daewoo Commercial Vehicle and Corus. And this is only a part of their acquisitions in 21 years of Ratan's reign.
So, what went wrong?
Ratan had no heirs, and he had to choose from hired managers. In 2012, he transferred his powers to Cyrus Mistry. And after three years of the new CEO's governance, the conflict for life and death began that lowered the company's capitalization to $ 16 billion and ended in Mistry's expulsion from his post and Tata's return to the position of the chairman at his age of 78. Ratan spent in the company all his life (over 51 years), and he might finish it at the same place. Question: will it be good for the company?
So, where we should start from? The more victories belong to a particular owner, the harder it is for him to leave. Because the bar was taken at a too high altitude, and none can "enter into his shoes". That happened, for instance, to the successor of Terry Leahy from Tesco, who has been still regarded as the best Great Britain's CEO of all time. It was very difficult for him to leave. And when he was replaced by Philip Clarke, the new CEO blundered and had to leave after 3 years, having lost a lot of advantages created by his predecessor.
Many great leaders who created a quantum leap died on stage like Steve Jobs from Apple. Like Robert Louis Dreyfus who, being the 5th generation of the owners of Louis Dreyfus Commodities Company, became the only CEO in the world who made a triple turnaround(takeover and return to profit) in 3 great companies like Adidas, Saatchi & Saatchi, as well as in his own family business.Unfortunately, he also died on stage having failed to transfer his business peacefully.
For the owner who made a breakthrough in his business, it is easier to die than to quit hold of. But the greatest success lies in succession rather than in capital appreciation. What is the use, if the company dies with you? Almost all Ukrainian entrepreneurs make a breakthrough. Practically all who created and survived here are the titans of business.
How to make so, that they could leave and not die on stage dragging their companies behind? The answer is simple – corporate governance. This is what distinguishes a successful family company from the ordinary ones. You must make sure that the board you enter only as one of the participants would be stronger than you. And this is a very difficult task given the strength, talent and charisma of Ukrainian successful entrepreneurs. Therefore, you should start small.
Here is my step-by-step guide:
Accept the fact that a successful transfer

is more important

than the largest increase in capitalization and earnings. You and your family are getting used to a certain level of costs generated by your income. Therefore, it would be better they grow slowly but surely, than quickly but then disappearing forever.

Create a Board of Directors with responsibilities for selecting CEO.

Do not "linger" in the role of CEO for substantially longer than 25 years. Plus / minus 5 years for handover is allowed.

Gather the family consisting of members involved in the business and potential heirs, and discuss the reasons – why we want to be together and how it is affected by our business ownership.

On the basis of this discussion, establish a family council of the responsible adult family members who manage, own or might own the enterprise, in order to regularly make a decision on the ownership and the appointment of key figures in the Board of Directors.

Based on these meetings, start write a family constitution with compulsory involvement of the next generation of owners in this process.

Always have a hobby, a social project or other business, where you will be able to

relocate

your energy

.
And remember, the business transfer is unpredictable. The fate of Ratan Tata who has not managed the transfer yet, can wait for each of us. But if you do not try, and do not prepare in advance – the chances are even smaller. Therefore, we must simply accept the fact that it is necessary to jump from the mountain twice. The first time by creating, the second one – when it is time to handover!