TIS received five awards of the annual National Maritime Rating of Ukraine-2017
30.03.2018
Andrey Stavnitser, the General Director of TIS, was awarded in the nomination "Person of the Year in Water Transport."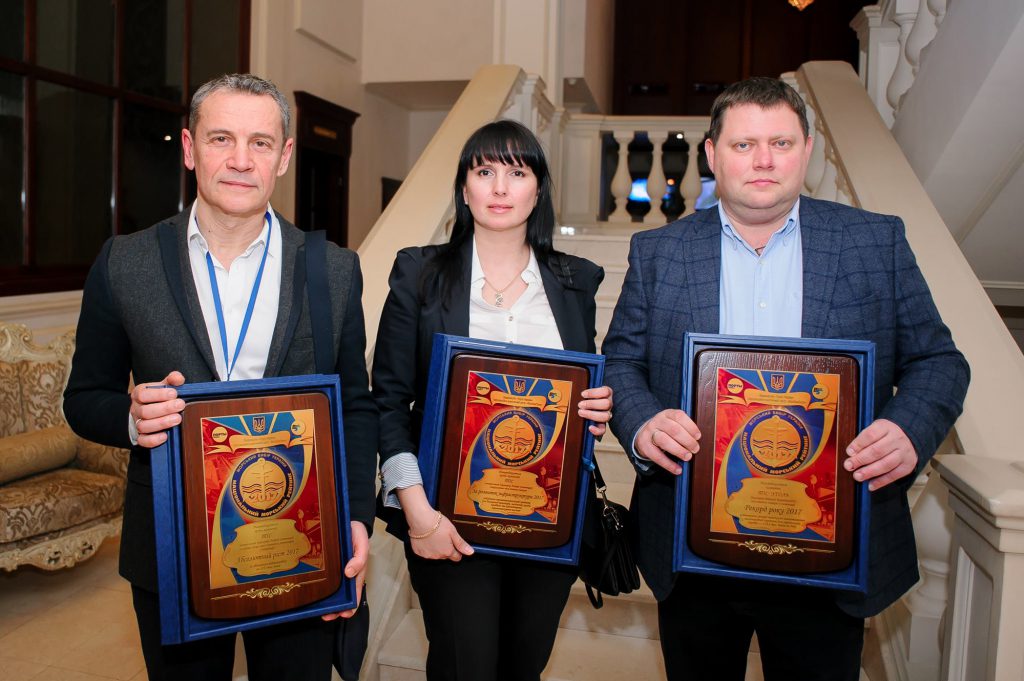 From left to right – Gennadiy Lupu, Svetlana Oleynik, Aleksey Shlapakov.
TIS got the prize in the category "Absolute Growth" for the annual increase in cargo turnover by 4.5 million tons. It bears reminding that in 2017, a group of terminals handled 26.012 million tons of cargo confirming its leadership in Ukraine.
The TIS-Coal terminal once again was crowned with the "Record of the Year" award for the ship-handling rates. In the summer of 2017, the terminal loaded 118,200 tons of iron ore concentrate aboard a ship overnight, and that became a record for Ukrainian ports.
The experts awarded the terminal TIS-Fertilizers for two records in ship-handling rates – 54.3 thousand tons for 23.5 hours and 56.6 thousand tons for 28 hours.
The port was also awarded for the development of infrastructure. Last year TIS carried out a number of large-scale works, such as the launch of a warehouse for blue re-bar, the purchase of two container RMGs, construction of new railways and other achievements.