Figaro takes the lead: read the 7th issue of "Family Business"
12.11.2018
The main characters of the "Family Business" magazine (seventh issue) are the Kotolup family and their company Figaro-Catering, the market leader for "field" gastronomic impressions. The magazine found out how they had managed to achieve that.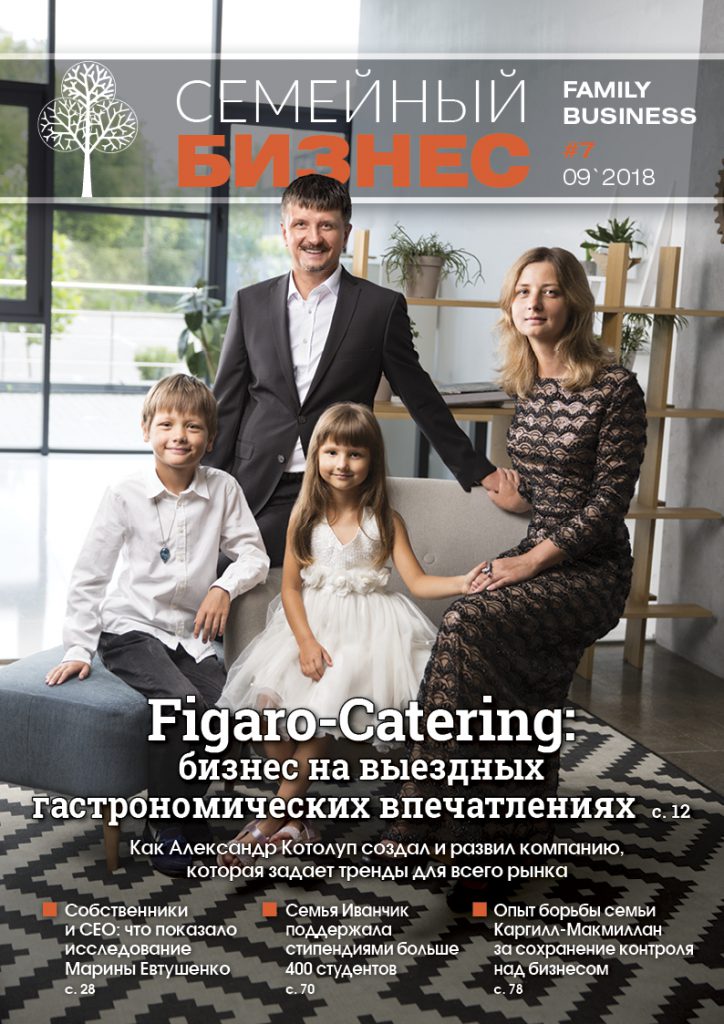 The editors also offer a closer look at the experience of some entrepreneurs' families from Ivano-Frankivsk; four stories of success show different models of family business development.
A detailed photo report from the FBN Ukraine event in Odessa allows you to review everything particularly, and the summary of speeches reminds you of the main conclusions drawn at the meetings and discussions.
In this issue, there is an interesting case of the Red Head corporation, telling how two NextGens from Burda family came to work for the company having gained some experience elsewhere and, surely, after the decision of the supervisory board.
As usual, the issue contains a glossary of important family business terms, tips on books (this time they are devoted to corporate culture), and the continuation of translated English book on "right" family business.
The section "World Leaders' Classes" tells about the largest US family-owned company Cargill; in the section "Consulting," there is an interesting study undertaken by Marina Yevtushenko – on the interaction of owners with their hired managers, in the NextGen section – Olga Kazavchinskaya's (GST) thoughts aloud about friendship with grandchildren.
At the back of the issue, there is an impressive story of the Ivanchik family, which helped 400 students get the education in the best Ukrainian universities.
Besides, there are reflections of the DEC life school director Svetlana Zaluzhna concerning the problems of children from wealthy families, Olga Taday's account of her trip to Silicon Valley, and a photo report from the sailing regatta, in which the members of the Association of family business owners took part.