Spring meeting of family business owners
21.07.2020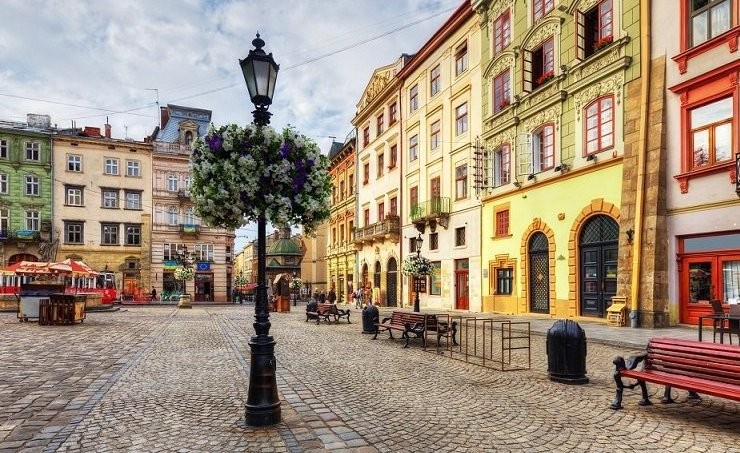 Dear FBN Ukraine members, dear owners!
We are glad to inform you about the resumption of our traditional events held in the living circle of like-minded family business owners! We invite you to the 36th event, which takes place at the last summer weekend in Lviv!
We are going to visit the largest enterprises and production facilities of the region and learn from their owners the successful business cases, walk about the old romantic castle, see one of the most modern library complexes in the country. We will get to hear some new research about the role of CEO in the company, visit a performance of one of the most authentic Lviv theaters, to mention but a few!
As always, we will get together to exchange personal experiences and cases in the confidential circle of the owners and heirs of private businesses!
The main hosts of the event:
The Enzym company is a leader in the domestic yeast product market with a share of over 60%; they export about 40% of their products to 16 countries. To preserve natural resources, the company uses biogas obtained in the process of wastewater treatment, which provides about 70% of the company's energy needs
The Kormotech company was founded in 2003 and is the leader of the Ukrainian finished animal feed market in terms of sales volume; the company exports its products to 19 countries of the world. In 2017, the company took 30th place in the 'TOP-50 manufacturers of animal feed in Europe.'
Barkom company (TM 'Rodynna Kovbaska') was established over 20 years ago. Now it is a vertically integrated structure engaged in hog and cattle growing, manufacturing and marketing of food products. The company owns about 20 farms; 8000 hectares of land are cultivated. 260 stores Rodynna Kovbaska are located in 11 regions of Ukraine and Kiev. The company has 1.900 employees.
Also in the program:
- Travel to Svirzh Castle, the first mention of which dates back to 1530. It was built as a fortress, but over time, it lost its defensive significance and turned into the most romantic castle in Lviv region.
- Excursion to Sheptytskiy Centre, one of the leading university libraries and public spaces of Ukraine. Presentation of the founding dean of the Lviv Business School (LvBS) Sofia Opatskaya of the 'New CEO' case - on the role of CEO in a company.
- Unforgettable recreation at Edem Resort Medical & Spa! With the private lake and sandy beach, this chic hotel offers the best of relaxation and fun in one place: tennis court, spa, gym and a host of other things.
- Performance at the Lviv Academic Theater named after Les Kurbasa (1988) with V. Kuchinskiy and a group of young actors. Critics call this ensemble a unique theatrical phenomenon that returned intellectual prestige to the Ukrainian stage.