Kormotech (the Vovk family) increased the volume of its own production by 30% in Ukraine annually.
27.04.2021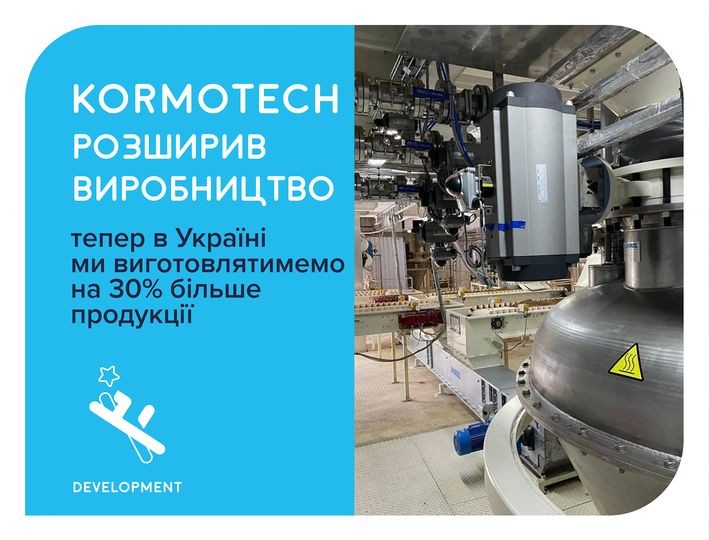 In March, Kormotech completed the expansion of production facilities in the Lviv region. Within two years, the company has modernized its dry food plant. This made it possible to increase the volume of their own production in Ukraine by 30% annually.
In May 2019, Kormotech began expanding its own production in the village of Prilbichi in the Lviv region. The company built and launched a new dry food production line and modernized the existing plant without interrupting its operations.
The installation of a new production line was funded at the own expense. The company invested 6 M EUR.
'In order to achieve our target - to enter the world's top 50 manufacturers in the pet food industry, we need to increase our production capacity by 25% annually. With the new line, we will be able to offer partners and consumers 95,000 tons of ready-to-use pet food dosages annually. Now we are producing 61,000 tons of feed at our factories in Ukraine, about 20,000 tons at our production facility in Lithuania, and the rest - at the partner factories in Europe,' explained Igor Paranyak, Production Director at Kormotech.
Now Kormotech is the only Ukrainian manufacturer of food for cats and dogs, which is included in the world rating of the pet food industry, where it ranks 61st. Kormotech products are exported to 37 countries in Europe, North and South America, Asia and Africa.