The Ukrainian wines SHABO (Iukuridze family) entered the Japanese market.
27.04.2021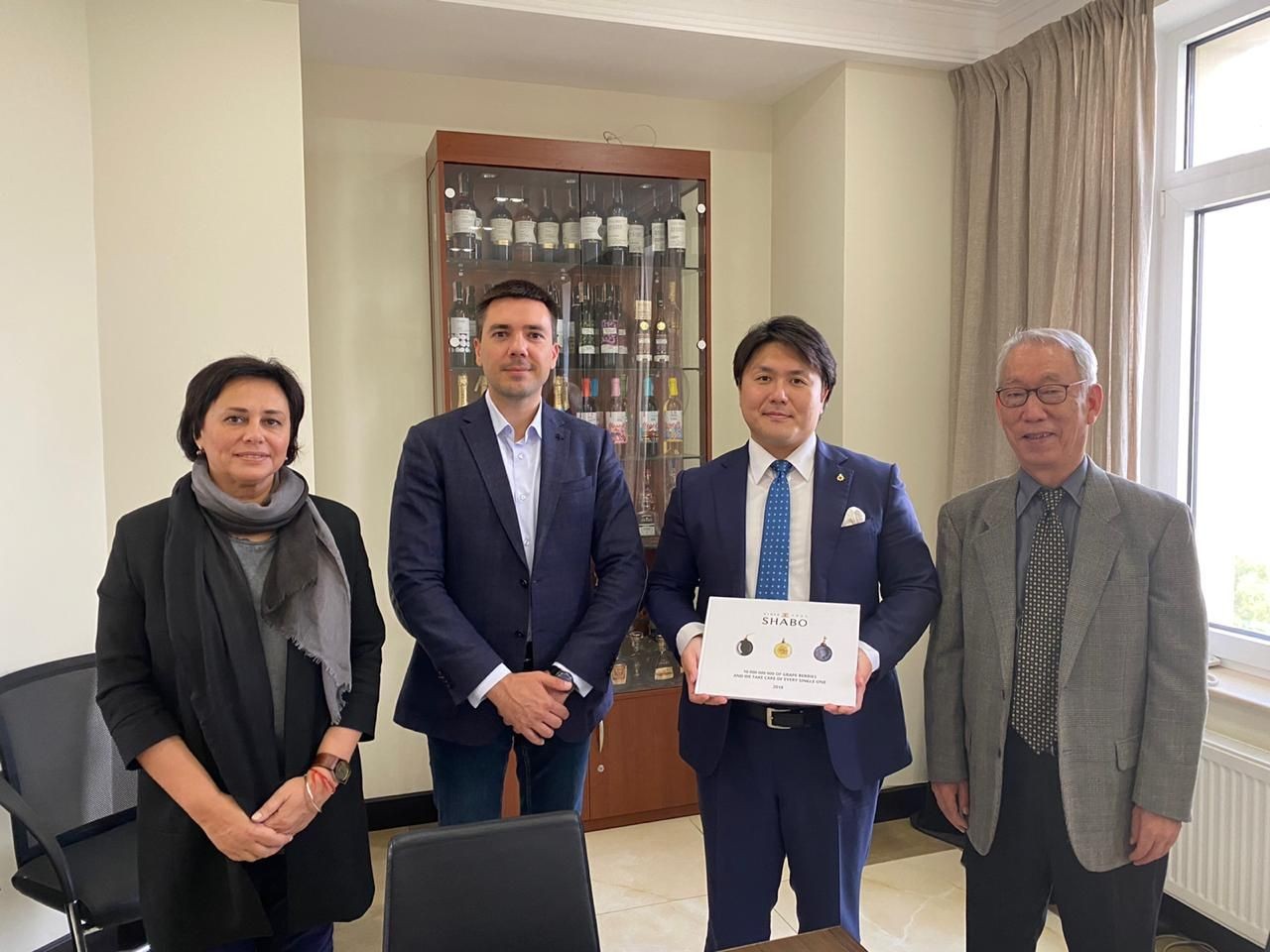 This spring, Ukrainian wines will appear on the shelves of Japanese stores. Among them, there are SHABO wines. At the end of February, SHABO shipped the first lot to the Land of the Rising Sun.
Japan has become the 19th country in the world where it will be possible soon to buy three sorts of SHABO wines from the Reserve collection at once: Telti- Kuruk, Sauvignon Blanc and Pinot Grigio. They can be purchased under the Master Tardan trademark in the sister city of Odessa - Yokohama. Placing orders will be also possible through the online store and the delivery is provided throughout Japan.
In the fall of 2020, SHABO reached such agreements with the Japanese trade organization Helms Ltd. Its founder and president, Yuki Ise, said he wanted to turn Yokohama into 'the showcase of Ukrainian wine' in Japan.
According to Stanislav Kobiletsky, the Director of the Export Department at SHABO, the Japanese delegation highly appreciated the company's products.
'The Japanese are very careful in making decisions. For that reason, before making a choice, they will think a thousand times. However, our company, or, more precisely, SHABO wines, managed to impress the Japanese delegation. The guests immediately appreciated the quality of our wines, and also expressly noted the company's business card - the autochthonous wine Telti-Kuruk,' Stanislav Kobiletsky commented on the expansion of the export geography.
Last year, SHABO opened its third official store in China and now is exporting its wines to 18 countries around the world.